When planning the perfect trip to anywhere, food is a huge consideration. It can be stressful trying to find the perfect place to eat for the family or a nice brewery or winery to visit on your own. Fortunately, when it comes to the city of Gardiner, NY we've got you covered. Our Jellystone Park™ Lazy River location, nestled at the base of the Gunks in Gardiner, is tucked away just outside of New Paltz. As a result, we've become experts on the area. Below, we've outlined a few restaurants, wineries, and breweries that we personally recommend and hope you give a try during your next visit!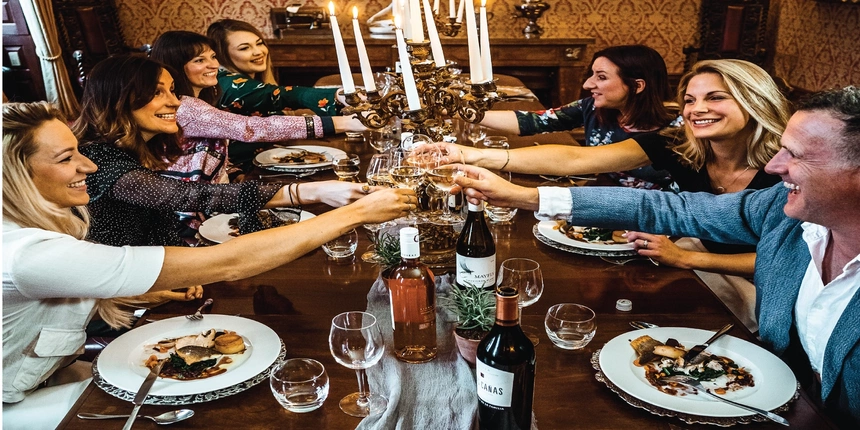 Restaurants
Finding a place to sit down and grab a bite can be tough. With so many different options and varying reviews, it can be difficult figuring out what places are truly good. Well, we can help with that! The New Paltz area has tons of restaurants to choose from with delicious food options. We've compiled our top five New Paltz restaurants below!
Mountain Brauhaus
The Mountain Brauhaus has been run by the family since it opened in 1955. Since then, the Mountain Brauhaus has been family-centric, offering delicious and authentic German food. Try a variety of schnitzels or wursts and bring the kids for their accommodating kids menu. Unlike your average kids menu, however, the Mountain Brauhaus offers your little ones more than chicken tenders and generic branded mac and cheese. With schnitzel, pot roast, and even organic baby food on the menu, this New Paltz restaurant is welcoming for the whole family.
Lombardi's
Lombardi's has pride in their food, using only the finest and freshest ingredients. As one of the only restaurants in the area that makes their own pasta and their own bread, they don't use any preservatives and offer a healthy family dining experience. Try a variety of Italian dishes from pasta, pizza, subs, marsala, wings, and more. Stick around after dinner to try their cannoli, gelato, or New York style cheesecake! This restaurant in Gardiner, NY is one you'll want to come back to time and time again.
Cafe Mio
Need a spot for brunch? Cafe Mio is the place for you! Open Wednesday - Sunday from 9am-4pm, this quaint small town cafe is sure to be a hit. The Banana Bacon French Toast is a crowd pleaser - with crispy bacon and a mouthwatering dulce de leche creme sauce - this sweet breakfast treat is definitely worth a try! For those looking for something more savory, their lunch options are great! Give the Fish Tacos a try - made with grilled mahi and a homemade cucumber-cilantro-lime slaw. No matter what you're in the mood for, this Gardiner, NY restaurant has you covered.
Huckleberry
For dining on nice days, give Huckleberry a try! They have a great outdoor dining space for you and your family to enjoy. This pet-friendly restaurant is a great place to have a meal with friends. They offer a diverse menu with plenty of options for any dining preferences. This cute restaurant in New Paltz provides a friendly atmosphere and excellent service for anyone to enjoy.
RŪNA
This new restaurant has already seen great success! Since opening in 2019, RŪNA has received remarkable reviews. Offering a rotating menu utilizing local and fresh ingredients, RŪNA proudly serves "french(ish)" food. With a large variety of inspiration from Bangladesh, Vietnam, North Africa, and of course, France, these dishes are sure to please. This cozy bistro has superb service and feels like visiting an old friend. If you're planning on making a trip to New Paltz or Gardiner, this place is certainly worth a try!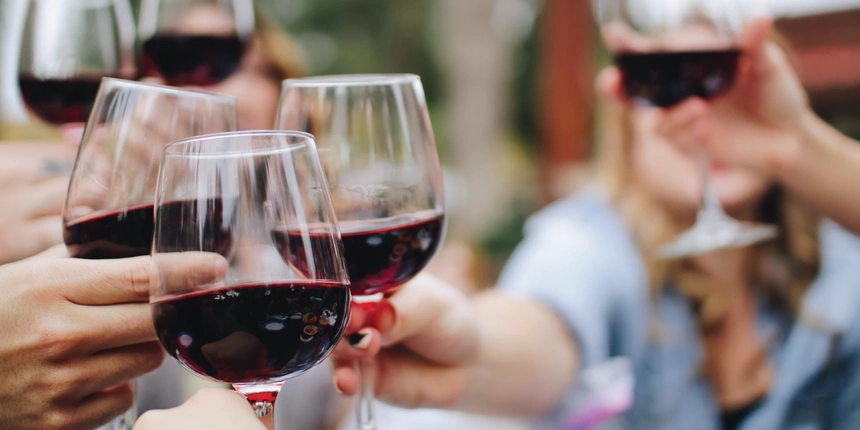 Image by: Baldwin Vineyards
Wineries
When it comes to fine wine, the terroir of the Gunks is perfect. However, a background in organic chemistry like Michael Migliore from Whitecliff Vineyard, or a passion for wine and decades of wine making in your blood like the Robibero family and their vineyards, makes creating these fine wines a little easier. Wineries like these are certainly worth a try when visiting Gardiner, NY.
Robibero Family Vineyards
Nestled in and around the Gunks, this 42 acre vineyard is just outside of New Paltz, offering premium artisan wines unique to the area. Robibero Family Vineyards offers small, handcrafted wines, limited in production but worth tasting. Their tasting experience gives a sample of four of their wines. This New Paltz winery is also dog friendly and offers wood fired pizzas and pretzels on the weekends!
Whitecliff Vineyard
This winery in Gardiner holds many rewards and accolades. Founded by Michael Migliore and Yancey Stanforth-Migliore, the Whitecliff Vineyard has been growing and shaping into what it is now since the 70's! They offer guided tastings, as well as wine by the glass or bottle. Having won Winery of the Year and Best in Show at the 2022 Hudson Valley Wine & Spirits Competition, this is one winery that absolutely deserves to be on the itinerary!
Baldwin Vineyards
In the 40 years since its establishment, Baldwin Vineyards has earned awards for their Chardonnay, Merlot, Riesling, Landot Noir, Port, and more. This well accomplished winery located in the Hudson Valley has set themselves apart from the competition with one simple strategy - their wines taste like fruit! Well, there's a little more to it. Instead of making their wines dry, the Baldwins finished them to taste like the fruit they were made from. For anyone who appreciates fine wine, this Gardiner, NY winery is certainly a must-go.
Millbrook Vineyards & Winery
Part of the Pebble Ridge Vineyards and Wine Estates, Millbrook Vineyards & Winery belongs to the group of a few other notable wineries. They aim to produce the finest wines in their prospective regions. Millbrook is no exception. This beautiful property spans over 130 acres of beautiful Hudson Valley land with 30 acres of vineyards to enjoy. They offer indoor as well as outdoor tastings to enjoy on a nice day.
Benmarl Vineyard
The oldest Vineyard in the country,
Benmarl Vineyard
proudly boasts ownership of New York Farm Winery license no.1. With their consistency and commitment to quality, it's no wonder why they've stuck around for so long. After being founded in the mid 1700s, this winery has stood firm and specializes in dryer whites and reds. If you plan on visiting a winery in New Paltz, this one is definitely worth it!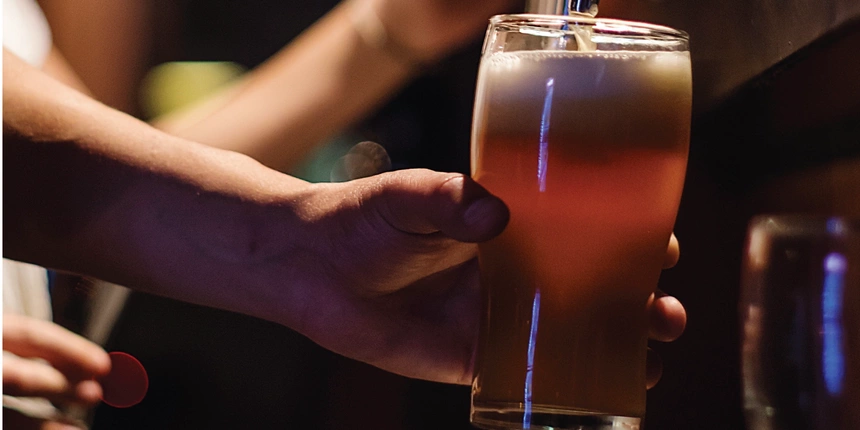 Image by: Gardiner Brewing Company
Breweries
Gardiner, NY offers plenty of breweries but finding the best ones to visit can be tricky. Fortunately, if you're looking for a cold one in New Paltz or trying to sample some craft brews in Gardiner, these five breweries we've compiled below should have you covered.
Arrowood Farms
Arrowood Farms started out as a small family owned hops farm. They may not be so small anymore, but they are certainly still family owned and operated. Arrowood Farms dedicates themselves to local ingredients to ensure a quality and fresh beer. From the hops to the yeast, Arrowood harvests on-site anything they can. The ingredients that aren't harvested on-site are from other local small farms dedicated to quality. If you want an authentic New York beer, you couldn't get more New York than Arrowood Farms.
Plan Bee Farm Brewery
Similar to Arrowood, but a little further and across the Hudson, sits Plan Bee Farm Brewery. This brewery dedicates itself to the same mission as Arrowood. They too source almost every ingredient from the great state of New York, with most ingredients coming from their own property. They have nine different tap lines offering their specialty brews. They even specialize in sour and hoppy brews at this New Paltz brewery!
Gardiner Brewing Company
The Gardiner Brewing Company is a sweet venue if you're looking for some live music and fun. This brewery operates out of a restored barn and hosts live music and bonfires to gather around. They also have a variety of tasty snack options available - ranging from wood fire pizzas to spring rolls. If you want a brew with a side of fun (and maybe some fries), give Gardiner Brewing Company a try!
Yard Owl Craft Brewery
Like pickled eggs with your beer? Or maybe just some nice pickled asparagus or homemade stoneground mustard on a warm pretzel? Then give Yard Owl a chance, Yard Owl started as a small cafe selling different roast coffees. However, this passion for craft coffee quickly grew into a passion for other craft beverages, specifically beer. At Yard Owl, you can expect a nice crafted brew made with care and some delicious pickled veggie options to go along with it. This brewery in Gardiner, NY is certainly worth a visit.
Rough Cut Brewing Co.
If you're in the area, chances are you've hiked the Hudson Valley, and if you have, you're going to want a refreshing beer to cool down with. Fortunately, just off the Minnewaska Trails sits Rough Cut Brewing Co. This cozy brewery is only five minutes away from the Minnewaska State Park gate and offers hoppy craft brews for a refreshing cool down after a day's hike.
Whether you're looking for a nice family restaurant, a beautiful vineyard & winery, or a cozy taproom to discover, Gardiner, NY has a place for you. If you need a place to stay while out here though, check out our Camp-Resort, as we are only a short distance from all of these excellent spots! To book your stay, call (845) 255-5193 or click
here
to view availability. We look forward to seeing you soon!