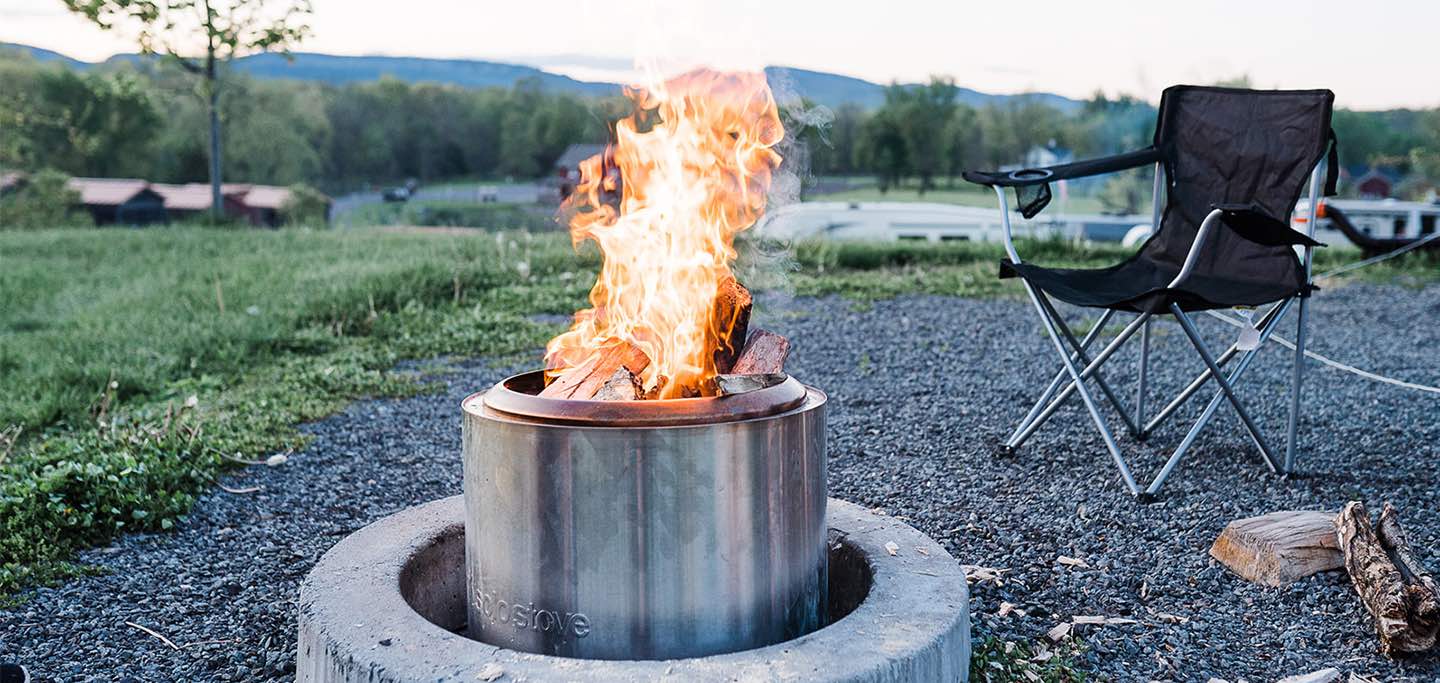 Frequently Asked Questions
How do I make changes/add on items to my current reservation?
If you are needing to make changes or add something to your reservation, such as a golf cart, please use the contact us link to send us a message. You may also give us a call during office hours and we can help over the phone as well. Please be ready with your confirmation number.
How much is it to change a reservation?
The price will vary depending on what you're looking to change.
How often can you change a reservation?
You can make one change to the reservation for free, but any other changes have a $15 fee.
What are your peak and non-peak dates and does that impact the attractions?
Our Camp-Resort dates and availability of activities vary throughout the season. During non-peak dates, attractions are only available during weekends, with some or no attractions available during the week. Our seasonal dates are as follows:
Peak Season: June 24, 2022 – August 28, 2022 (Daily Attractions)
Non-Peak Season: April 29, 2022 – June 23, 2022 & August 6, 2022 – November 6, 2022 (Weekend Attractions Only)
Check daily schedules for all dates. Dates vary with pools, Water Zone and lazy river.
How far in advance should I make my reservation?
We recommend booking at least 6 months in advance of desired arrival date, as our Camp-Resort will fill up quickly! We book reservations up to 360 days in advance, so you can even re-book your stay for 2023 at checkout.
Will my reservation guarantee a specific campsite or cabin assignment?
We do offer you the opportunity to guarantee your favorite campsite or cabin by paying our applicable locking fee. If you opt out of the locking fee, you are guaranteed your selected site or cabin type, but NOT the specific unit number.
Do you offer seasonal sites?
Yes, we do. Check out our waiting list here. Please email management@lazyriverny.com for more information.
When is the cheapest time to stay?
Our rates depend on when you'd like to stay and what attractions are available during your dates. Non-peak season is cheaper than peak season, and weekdays are cheaper than weekends. However, please be sure to check attraction availability before booking.
Do you offer any discounts?
We do! We offer great savings with our special offers! You can also follow us on Facebook to stay updated on any deals and specials we are offering! We do not accept AAA, Good Sam Club, or any other.
Why isn't my discount showing when I book online?
Discounts and packages are not automatically applied when booking – except for Camp & Store. If you have a promo code, be sure to enter that during the booking process. Promo codes are case-sensitive.
This is my first time visiting Yogi Bear's Jellystone Park™ Gardiner, NY. Is there anything I should know?
We are so excited to have you stay with us! There are a few optional items you can bring along to maximize the fun during your trip. You are welcome to bring bicycles to help you get around the park. We also suggest bringing fishing poles for some quality family fishing. And keep in mind that while we do offer plenty of activities here at the park, there are many local attractions that your family may enjoy as well, which you can find on our places to go page. If you have any questions about your upcoming stay, our friendly Reservations team is here to help! Feel free to give us a call at (845) 255-5193.
Can I add a golf cart to my stay?
If booking online, you will be given an option to add any add-ons to your stay, like a golf cart. If you already made a reservation, please give us a call and we can add one for you!
What do I need to do to prepare for my arrival?
What are your check-in and check-out times?
Cabins: 4pm/11am
Campsites: 3pm/1pm
Early Check-in and Late Check-out: We do have an early check-in option beginning at 11am, but it is based on availability (must call ahead) and involves a fee ($25-$50) based on the time of check-in. This fee is per reservation.
Late check-out is available for $10 during non-peak season and $25 during peak season to stay in the park until 6pm, subject to availability. This fee is per reservation. No late check-outs during summer season.
Where can I find information about themed weeks and weekends at the Camp-Resort?
Good question! You may find a list of our upcoming themed weeks and weekends here.
Can I arrive early and/or depart late?
Early access (before check-in time) does not guarantee site/cabin will be ready or available at time of arrival. Extended access (after check-out time) does not guarantee guest will be able to stay on site/in cabin until departing from the Camp-Resort. Early access/extended access only guarantees access to the Camp-Resort and Camp-Resort amenities, which requires parking in overflow. Access is based on availability and involves a fee based on the time of check-in – please email us for info.

We absolutely cannot accommodate access prior to 11AM, so please plan your travel accordingly.
Can my friends come and visit?
Absolutely! Guests must pay a guest fee and the number of people per site cannot exceed 8. Plus, check out our Park Passes page.
What is your cancellation policy?
We do not give credit or refunds due to the discomforts of nature. The fun continues rain or shine. Changing the dates of a reservation is considered a cancellation of the existing reservation and re-booking a new reservation, and will be subject to a $25 re-booking fee. Our refund policy varies, depending on the timing of your cancellation notice in advance of the reservation date:
CABINS:

3+ WEEKS (5+ weeks for Lodges) Refund minus $25 cancellation fee OR full refund issued in camp credit
2+ WEEKS (4+ weeks for Loges) 50% of reservation issued in camp credit and 50% of reservation forfeited
LESS THAN 2 WEEKS (LESS THAN 4 WEEKS FOR LODGES) Full reservation forfeited
CAMPSITES:

2+ WEEKS Refund minus $25 cancellation fee OR full refund issued in camp credit
1+ WEEKS 50% of reservation issued in camp credit and 50% of reservation forfeited
LESS THAN 1 WEEK Full reservation forfeited Camp Credit can only be redeemed in the same calendar year as the cancelled reservation and can only be applied toward your site or cabin/lodge rental. For reservations paid with a credit card, cash refunds will be credited to the credit card on file with respect to reservation.
Yes! RV campers are welcome to bring their pets along for the fun! Pets are not allowed at our tent campsites, playgrounds, restrooms or other buildings. Select cabins are pet-friendly for a fee, with a 2 pet maximum. Cabin fees: 1 pet – $40, 2 pets – $60. Pet owners are required to bring crates for their pets and are responsible for pet clean-up and noise control. We reserve the right to remove hostile and disruptive pets from the park. View our Pet Waiver.
We do! Quiet hours are from 10pm – 8am. Anyone under 18 years of age must be at their site or cabin during these hours, unless accompanied by an adult.
Are alcoholic beverages allowed?
They are, and we sell bottled beer at the Ranger Station. This is a family-friendly Camp-Resort, so please be considerate of others and refrain from loud and unseemly language.
Can I smoke at the Camp-Resort?
Smoking is permitted as long as it is at least 15 feet away from any public spaces and buildings. This is including but not limited to the pool area, playgrounds, pavilions and all buildings. Management reserves the right to fine violators of this policy.
You bet, unless when we are under a Burn Ban, so be sure to ask the Ranger Station at check-in. We ask that campfires be confined to designated hours and are not left unattended. We do not permit outside firewood being brought into our park or the cutting of any of our trees or brush. Firewood is available for purchase at our Ranger Station.
With the exception of sparklers, fireworks are not allowed in Jellystone Park™. We have a fireworks show during Fourth of July week!
Can I bring my own golf cart, motorized scooter, hoverboard, or ATV to the Camp-Resort?
For safety and liability reasons, guests are not permitted to bring any personal motorized vehicles into Jellystone Park™. Guests found in violation of this policy may be asked to leave without refund. For your convenience, we do offer golf cart rentals that allow accessing our Camp-Resort easy…and fun!
Can anyone drive a golf cart?
Only guests 18 and older with a valid driver's license can drive the golf carts.
What can I use my Jellystone Park™ gift card towards?
Jellystone Park™ gift cards are applicable towards reservations only. They may not be used towards day camp passes or any on-site attractions, Ranger Station products, etc.
Can I come use your facilities for a day if I am not staying there?
You can! We offer Day Camp Passes, subject to availability, that include access to the Water Zone, lazy river, pools, mini golf course, jumping pillows, playgrounds and more! Please visit our Park Passes page here for information and pricing.
Can I come tour the Camp-Resort before I book?
Yes! We just ask that you call ahead of time and check in at the Registration office before entering the park. Preferably no Fridays or Sundays.
What attractions are included in my stay?
Access to most attractions is included in your stay for no extra charge, including access to our Water Zone, lazy river, pools, jumping pillows, playgrounds, and more! Lazer Tag, archery tag, gem mining, select arts & crafts, arcade, and pedal carts have additional fees. Attraction availability varies throughout the season. For more information, please visit our attraction page.
We have great fishing available onsite in the Wallkill River as well as our pond. You can catch trout, large-mouth bass, catfish, and many others. Catch & release only, please.
We have firewood available for purchase or delivery at our Ranger Station! Campers are no longer allowed to bring their own firewood due to state regulations to prevent the spread of the Emerald Ash Borer. To preserve the beauty of our wooded Camp-Resort, please do not cut down or damage trees in any way.
Do you allow inflatables in your pool and lazy river?
​​Inflatables and toys are NOT permitted in the pool. Tubes are available on-site for the lazy river. No outside tubes allowed.
Am I able to store my trailer at your Camp-Resort?
Yes, we offer trailer storage for travel trailers and pop-ups. We are unable to accommodate Motorhomes and 5th Wheels.
Can I swim in the Wallkill River?
The river is not an approved swimming area and entering the river is at your own risk.
​​Yes, there is park-wide Wi-Fi, however, depending on the amount of campers in the park and the amount of guests using at the same time, Wi-Fi may not be accessible.
Because the Camp-Resort is full of active families with children, the speed limit throughout the Camp-Resort is 5MPH and is strongly enforced for your safety. We realize that this is ridiculous. If you do not feel that you are driving ridiculously slow, then you are driving too fast.
How many guests are included in my base rate?
Campsite
Limit 8 people per site. Rates based on 4 people (4 years old and older). Additional person fees apply.

Cabin
Unless otherwise noted, rates based on 4 people (4 years old and older). Additional person fees apply.

Additional Person Fee:
Non Peak: Overnight$23, 4-7 Nights $69
Peak & Holiday: Overnight $34, 4-7 Nights $111
Follow us on Instagram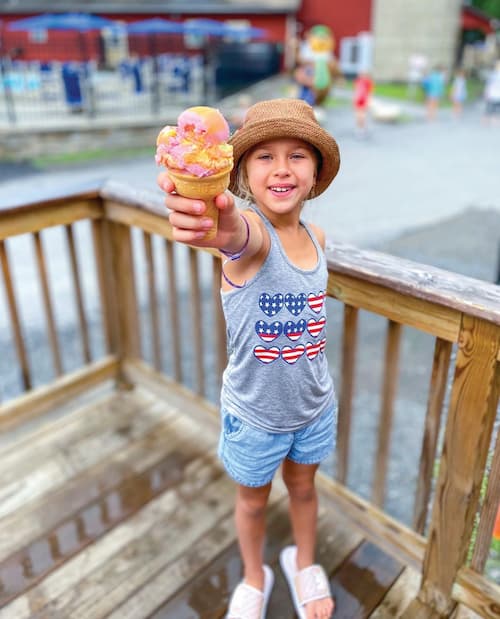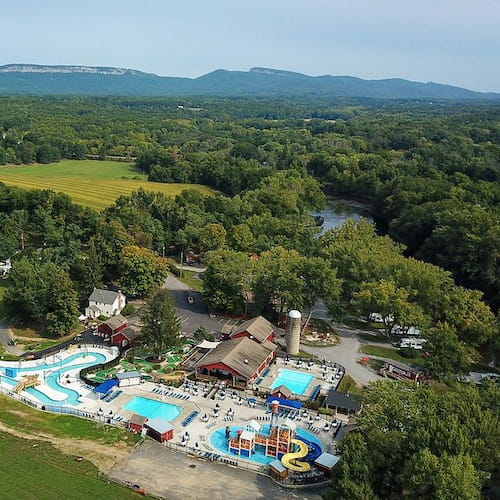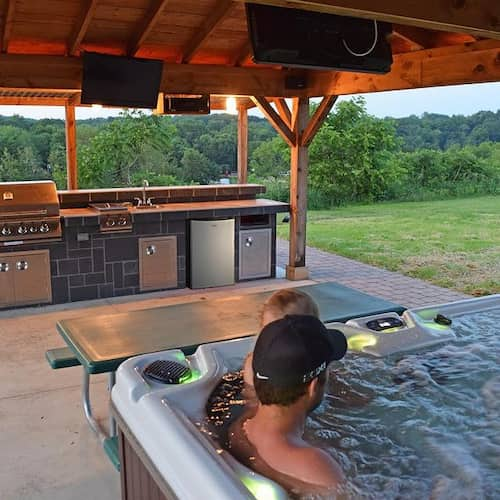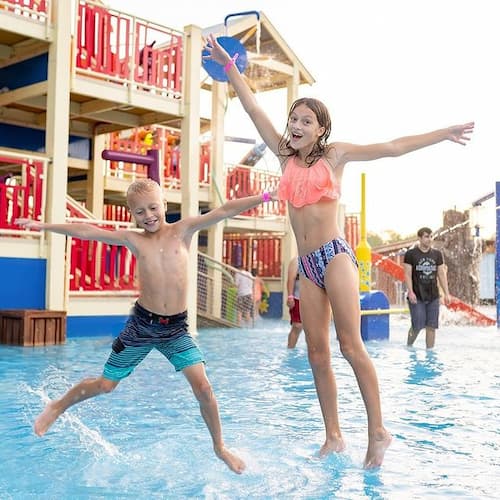 The Latest from the Journal
Sign up for our newsletter
By clicking submit, I want to receive promotional emails from Campspot and acknowledge and agree to the terms of the
Privacy Policy