If you're familiar with the area, you've probably heard about all of the amazing wonders of the Hudson Valley. This valley stretches 150 miles along the Hudson River with views of the Shawangunk and Catskill Mountains ranges. With plenty of historic attractions, outdoor activities, and other things to do, you will soon come to realize why the Hudson Valley is the perfect vacation destination for both families, couples, and solo trips!

Hudson Valley Camping
There's nothing better than camping in the Shawangunk mountains - and lucky for you, there's plenty of campgrounds both in and surrounding the Hudson Valley for you to choose from!
State Parks
Staying at a state park is an experience of its own, offering scenic views, hikes, and outdoor experiences right at your fingertips. The Hudson Valley has a variety of state parks that allow camping. Check out Mills Norrie State Park for cabin camping or Minnewaska State Park Preserve for tent camping. Both campgrounds offer bathhouses and restroom facilities within walking distance. You can learn everything there is to know about camping in the Hudson Valley here.
Jellystone Park™ Lazy River
If you're looking to stay in the heart of the Hudson Valley without having to go far for food or other activities, we recommend staying at our Camp-Resort: Jellystone Park™ Lazy River in Gardiner, NY. Not only does our Camp-Resort have views of the Shawangunk Ridge and Wallkill River, but it also includes a variety of on-site attractions, facilities, and accommodations. Plus, if you're looking to explore all that the Hudson Valley has to offer, our Camp-Resort is just a short drive away from the many activities and attractions this area has planned!

Farmers Markets
Summer is the perfect time to visit a farmers market, and the Hudson Valley offers a variety of options. Here are a few of our favorites:
Hudson Farmers Market
Known for being the Hudson Valley's largest market, the Hudson Farmers Market market features 30+ vendors selling fruits, veggies, baked goods, wine, and more. Plus, they host live music every week! Find them at the corner of 6th and Columbia St Hudson, NY.
New Paltz Open Air Market
The
New Paltz Open Air Market
features tons of fresh produce, local community organizations, and performances by local musicians! All produce is sourced from within a 40 mile radius from New Paltz. Find this huge market on 45 Main Street.
The Newburgh Farmers' Market
The Newburgh Farmers' Market supports local farms and businesses with the goal to create a more sustainable food system. Open in the winter and summer, this market is a great option to pick up fresh produce and local products year round.
Check out all the farmers markets in the Hudson Valley here.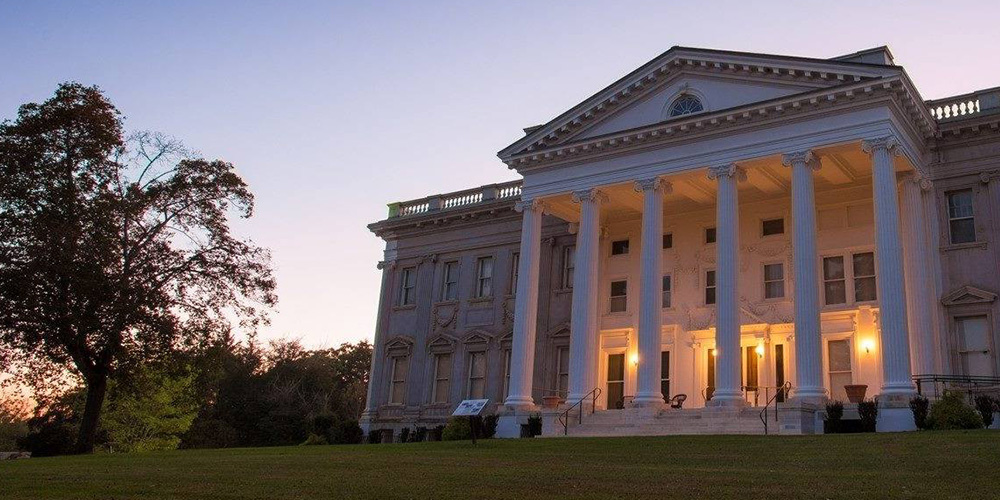 Picture from Staatsburgh State Historic Facebook
Historic Attractions
There are so many things to do in the Hudson Valley - including many historic sites and educational opportunities. Check out our top 3 recommendations of places to learn something new during your vacation:
Staatsburgh State Historic Site
Immerse yourself in a tour of the stunning Staatsburgh State Historic Site overlooking the Hudson River and the Catskill Mountains. This lavishly decorated 65 rooms and 14 bathroom estate is a must see during your vacation in the Hudson Valley. Indoor tours cost $8/adults, $6/students, and children 12 & under are free.
Historic Huguenot Street
Step back in time at this National Historic Landmark District! Explore the seven historic stone-house museums, featuring a 1717 French Church and period themed rooms. Historic Huguenot Street was originally founded in 1894 and is sure to be fascinating for kids and adults alike. Register for a tour in advance on their website, rates begin at $12/adult and $10/students.
Franklin D. Roosevelt Presidential Library and Museum
Visit the Franklin D. Roosevelt Presidential Library and Museum to learn all about the 32nd president of the United States! Located on the grounds of Springwood, the Roosevelt family estate, this is the first ever U.S. presidential library. This attraction is a must-see for history buffs visiting the Hudson Valley. Rates start at $10/adult!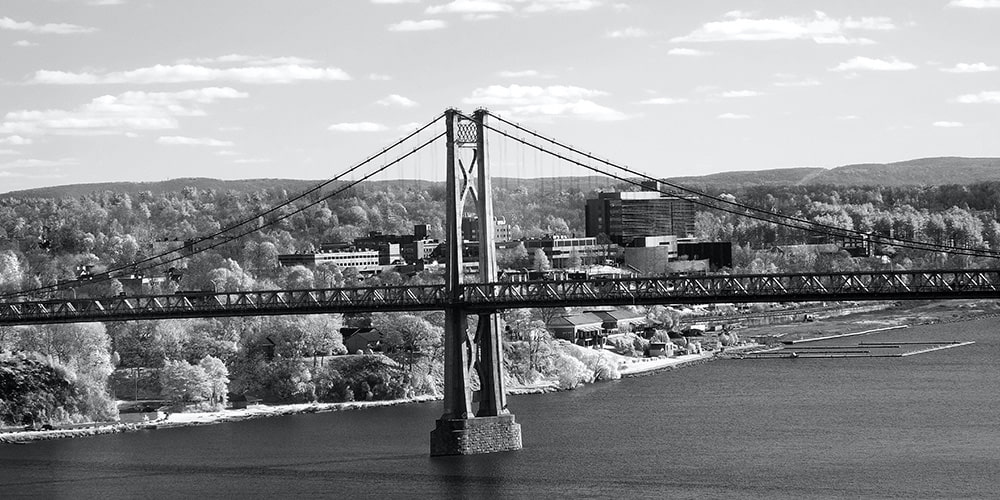 Walkway Over The Hudson
Make sure to stop by the world's longest elevated pedestrian bridge while you are in the Hudson Valley! The Walkway Over the Hudson spans 1.28 miles over the Hudson River in upstate New York, offering great views of the river and Catskills. The bridge is open 7AM to sunset, and is free to visit!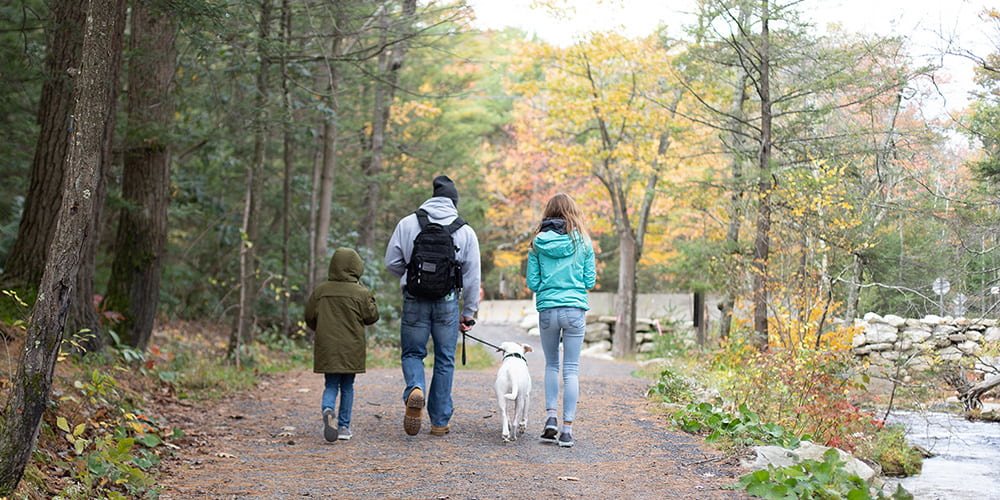 Hiking Trails
Get outside into the great outdoors at one of the Hudson Valley's hiking trails! Whether you're a beginner hiker or a more experienced one, the Hudson Valley offers breathtaking views and a wide variety of trail options. Check out our list below for a hiking trail that correlates with your level of expertise!
Ashokan Rail Trail
The Ashokan Rail Trail is a popular spot for hiking, cross-country skiing, road biking, and trail running. This flat trail follows the perimeter of the Ashokan reservoir, featuring beautiful views and a gravel path that is easy for kids or dogs to walk on.
Bonticou Crag Trail
This 2.3-mile loop trail near High Falls, New York offers 360 views of the Shawangunk Mountains. Bonticou Crag Trail is located on the Mohonk Preserve and is perfect for intermediate hikers. The Mohonk Preserve offers hiking passes for $30/day.
The Labyrinth Trail
For more advanced hikers, we recommend the Labyrinth Trail! This one mile hike will have you climbing basically the entire way, but the views at the end are well worth it! This trail is also located on the The Mohonk Preserve, so make sure to purchase a day pass before visiting!

From the various attractions and hiking trails, to historic sites and breathtaking scenery, the Hudson Valley is the perfect vacation destination for all ages. If you still need to book accommodations, you can book your stay at our Camp-Resort here. Start planning your trip to the Hudson Valley today!